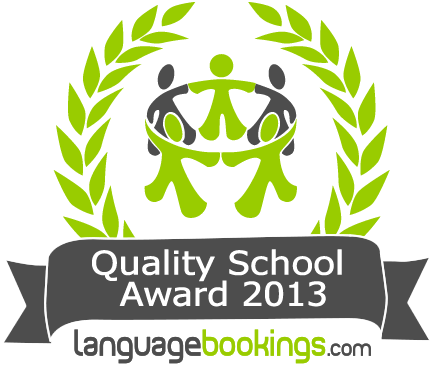 The LanguageBookings.com Quality School Award 2013 certifies that Verbum – School of Spanish in Buenos Aires, Argentina has achieved high quality standards in its range of language courses and students services.
The LanguageBookings.com Quality School Award is given to schools with high appeal for international students, with an unbroken record of best value for money compared to hundreds of schools served by LanguageBookings.com. In addition, they show a high quality in education, course availability and impeccable customer service history.
Honouring the World's best Language Schools
LanguageBookings.com is a trusted community marketplace for students to discover and book language courses and student accommodation around the world. Languagebookings.com, STM Star Award winner agency, offers more than 2904 language courses in 265 cities worldwide. Through a highly professional use of technology, LanguageBookings.com is making the language courses booking experience faster, easier and more affordable for international students.